"What's Happening with Technology at Debusk."
Twelve years ago, we were making plans to wire our building, two drops of CAT-5 per room; and in May 1998, our plans became reality. Instead of four 21st Century classrooms connected to the Internet, we have nineteen classrooms, guidance, library, office, music/art, cafeteria, and two computer labs connected. Instead of a 3.1 Novell Network, we are running Novell 6.0 on our new server which is located in a secure wiring closet.
We have network licenses for several quality instructional programs: Orchard, Reading Coach, Boxer Algebra, Cornerstone Language Arts/Math/Vocabulary, and Knowledge Works Reading/Math. We also have Office 2007 and 2000/XP/2003 (word processing, PowerPoint, data base, and spreadsheet), Netscape Communicator 7.1, Explorer, Type to Learn, Type to Learn Jr., and KidPix Deluxe in the computer labs according to age appropriateness. Accelerated Reader, Star Reader, and Star Early Literacy are being utilized to promote reading and improve reading skills. Reading Coach is used for reading remediation. With Launch 2 funds we have added Kidspiration 2 and Inspiration 7 to enhance critical thinking in the core curriculum areas. We also subscribed to United Streaming which gives us access to over 5,000 videos; 50,000 video clips; 2,000 images, and more. This year teachers will have access to data from Orchard to see which standards students have met or not met.
Our Technology Team meets regularly to oversee and plan for our technology needs. We are schedule all students with regular computer lab time to better integrate technology with the curriculum. Students in grades 1-8 will receive instruction by the Title I Technology Specialist every other day of the school week. Students in grades K-2 will go to the minilab with their classroom teacher for 30 minutes each day.
We have at least 5 Internet/network connected computers in each classroom so that teachers can use technology at all times. Teachers can also check out the mobile wireless lab. A presentation cart with a laptop, projector, CPS, and InterWrite student pads is in each 1-8 classroom. To help teachers instruct, a Smart Board and a ceiling mounted projector are permanently installed in each computer lab.
We realize, however, that equipment is not an end in itself – using technology to improve curriculum, communication, and record keeping is the prime concern of the entire faculty. Staff members are discovering the benefits of using WebPages, and all of our certified staff have developed pages that have been posted on our resident Xitami server. Teachers want and expect training to be able to effectively use technology. Students and teachers follow our Acceptable Use Policy as well as the Greene County Policy.
---

Members of the Technology Team are Ronnie McAmis, Marcey Compton, Kristen Caton, Frank Shannon, Louis Hankins, Mona Thomas, and Chairperson Jennifer Whitson. The team meets regularly to review goals and objectives, to evaluate progress, and to make changes as necessary.
GOALS AND OBJECTIVES
1. To improve student achievement, including technology literacy
Teachers will integrate technology into their curriculum sometimes using collaborative or project based learning to foster higher order thinking skills.
Students will create multi-media presentations.
2. To provide all students and teachers with regular access to modern technology
Every teacher will have a complete technology workstation which includes a computer with Windows XP operating system, a printer, a converter, a VCR, access to a DVD player, a television, cable access, and a laser disk player to be shared with one other teacher.
Classrooms for grades 2-8 will have a presentation cart with a laptop, projector, and InterWrite student pad, a CPS, and a digital camera. A document camera will be provided in grades K-1.
All classrooms will have at least 5 computers connected to the network.
A Dell XP computer lab with 35 computers, a Smart Board, and a ceiling mounted projector will serve students in grades 4 through 8 on a regularly scheduled basis. Here students will learn basic computer skills and internet surfing techniques; will practice reading, math, and vocabulary skills; will develop keyboarding, word processing, spreadsheet, and data base skills; and will learn to create multi-media presentations.
A Primary Minilab with 23 computers, a Smart Board, and a ceiling mounted projector will serve students in grades K - 3 on a regularly scheduled basis.
3. To provide ongoing professional development for teachers, principal, librarian, and administrators
A technology coach will provide job embedded and after-school professional development opportunities.
Teachers will attend professional conferences, seminars, and meetings.
Velsoft Training materials will be available for individuals to improve their skills.
4. To ensure the effective use of technology to promote parental involvement and increase communication with parents
We will use PhoneMaster to keep our parents informed.
We will have a building technology support person, technology coach, web master, and technology team.
The technology team will meet regularly to evaluate, problem solve, and plan for technology needs.
Innovative and creative ways to fund our needs will be investigated and utilized. Grant writing, fund raisers, and asking for donations will help raise the necessary funds.
---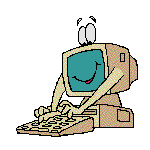 New technologies make available exciting new learning opportunities for DeBusk Elementary School students. They also raise new issues about appropriate student behavior. Each student is expected to behave in such a way to be a credit to himself or herself and to the community. All students, staff members, and parents are expected to:
Respect others
Respect themselves
Respect time
Respect property
Respect others: Appropriate, respectful language shall be used at all times, in email messages, on web pages, in newsgroups or conference interactions. Verbal abuse, malicious and/or insensitive remarks made to any other person designed to harass, intimidate or provoke, and tasteless language are not allowed.
Respect themselves: Students should portray themselves in ways that show self-respect. Student messages or web pages should contain the names of the authors, but not home addresses or home phone numbers.
Respect time: Computers and networks are available to DeBusk Elementary School students for uses that contribute to student learning. Uses of computers and networks in ways that do not contribute to learning are discouraged.
Respect property : Everyone should respect both school and personal property. Destruction or theft of school or personal property (including computer files) and other destructive uses of computers and networks is not allowed and is considered a serious breach of school standards. Deletion or modification of system files without direct teacher supervision is not allowed. Unlawful copying or use of copyrighted software is also not allowed. Uses of computers and networks in ways that disrupt the use by others is not allowed. Information retrieved via computer and/or networks used in student projects should be appropriately cited.
Greene County School Board policy mandates that students and teachers follow board guidelines and have on file in their schools a signed form accepting this policy.
---
Internet access is available to faculty, staff and students in the Greene County School District. Our goal in providing this service is to promote educational excellence in the Greene County Schools by facilitating resource sharing, innovation and communication.
With access to computers and people all over the world also comes the availability of material that may not be considered to be of educational value in the context of the school setting. Available precautions, such as the state's filtering system, will be taken to restrict access to controversial materials. However, on a global network it is impossible to control all materials and an industrious user may discover controversial information. The valuable information and interaction available on a worldwide network far outweighs the possibility that users may procure material that is not consistent with educational goals.
Internet access is coordinated through a complex association of government agencies and regional and state networks. The smooth operation of the network relies upon the proper conduct of the end user who must adhere to strict guidelines. Guidelines are provided here so that you are aware of the responsibilities you are about to acquire. If a user violates any of these provisions, his/her user privileges could be terminated and future access denied. Your signature at the end of this document is legally binding and indicates that you have read the terms and conditions carefully and understand their significance.
INTERNET - TERMS AND CONDITIONS
1. Acceptable Use - Use of the district's network and the Internet must be in support of education and research, and be consistent with the educational objectives of the school district. Use of other networks or computing resources must comply with the rules appropriate for that network. Transmission of material in violation of any U.S. or state regulation is prohibited. This includes, but is not limited to: copyrighted material, threatening or obscene material, or material protected by a trade secret. Personal use for commercial activities, product advertising and/or political gain is prohibited.
2. Privileges - Use of the Internet is a privilege, not a right. Inappropriate use will result in cancellation of these privileges. Administrators will deem what is inappropriate use and may revoke privileges at any time.
3. Net Etiquette – Users are expected to abide by the rules of network etiquette.
These include (but are not limited to) the following:
Avoid offensive or inflammatory speech. Be courteous and polite.
Use appropriate language. Profanity or obscenity are not permitted at any time.
Do not reveal personal information, addresses or phone numbers.
Electronic mail (e-mail) is not guaranteed to be private. System operators do have access to electronic mail. Messages relating to or in support of illegal activities will be reported.
Do not use the network in such a way that would disrupt the work of others.
All communications and information accessible via the network should be assumed to be private property.
4. Vandalism - Vandalism will result in a cancellation of privileges. Vandalism is defined as any malicious attempt to harm or destroy data of another user, the Internet or other networks that are connected to the Internet backbone. This includes, but is not limited to, the uploading or creation of computer viruses.
5. Security - Security on any computer system is a high priority, especially when the system involves many users. Never share your password with anyone. As a user, you are accountable and can be held responsible for policy violations traced to you.
6. Exception of Terms and Conditions - These terms and conditions reflect the entire agreement of the parties and supersedes all prior oral and written agreements and understandings of the parties. These terms and conditions shall be governed and interpreted in accordance with the laws of the State of Tennessee and the United States of America.
Everyone must understand and abide by the above Terms and Conditions for use of the Internet and the district's network system. They must further understand that violations of the regulations above are unethical and constitute a criminal offense. Should anyone commit any violation, his/her access privileges could be revoked, disciplinary action could be taken and/or appropriate legal action could occur.